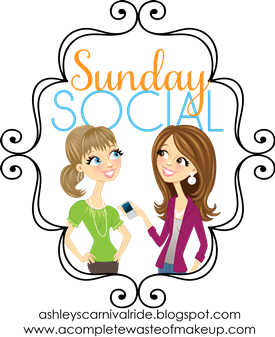 1. Biggest Middle school fashion mistake?
Hmm...that's a tough one. I was a skater girl in middle school so my style was mostly jeans, t-shirts and converse.
2. Who were your best friends in hs? Pics?
My two best friends in HS were Niki and Kim. We lost touch so I have no idea where they both are.
3. What was a typical weekend like for you in hs?
A typical weekend was actually spent at the racetrack on Saturdays and church on Sunday. That was pretty much every weekend.
4. Did you have any boyfriends/girlfriends? Tell us about that
In middle school I didn't have any boyfriends. High school I had 2 serious boyfriends. My first real boyfriend was freshman year we dated for about 9 months (the weird thing about him is that he actually married a friend of my SIL's recently lol).
He is to the right of me.
I dated my next boyfriend for about a year and a half. I was crazy about him and thought we would get married. He turned out to be a real dirtbag and honestly still is.
5. Did you have any secret codes with your friends? Spill your secrets!
I never had a secret code, although that would have been fun haha.
6. If you could relive one day/moment/experience from middle school or high school, what would it be?
I would go back to 6th grade and relive the start of my friendship with this cutie:
Yes that is my amazing husband! :)
I hope you all have a great Sunday!!!